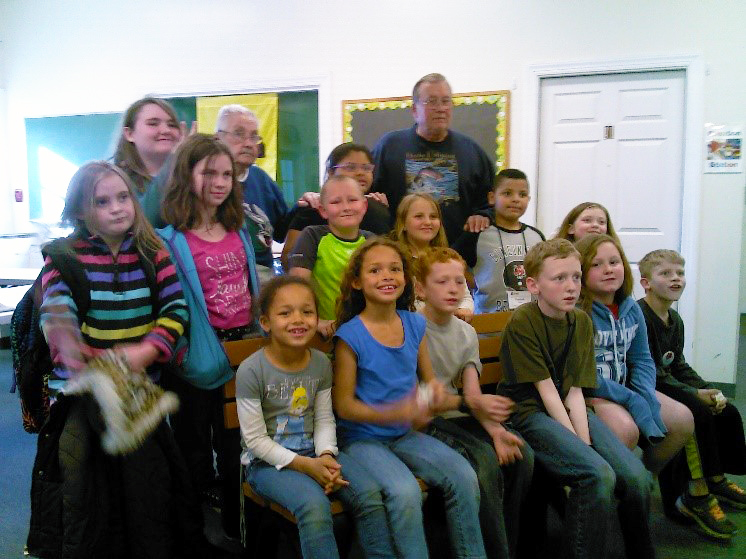 With bullying at an all-time high, our Whiz Kids sites have the unique opportunity to provide a place for students to make new friendships and learn how to be a good friend. The Buddy Bench project fuses these two concepts. The Buddy Bench provides a place for kids new to a school to sit when they don't have any friends yet. When someone sits on the Buddy Bench, the other students know to come up and talk. Some kids are too shy to ask if they can play; sometimes kids argue during recess; the Buddy Bench signals a place to meet a new friend or talk things over and work things out after a conflict.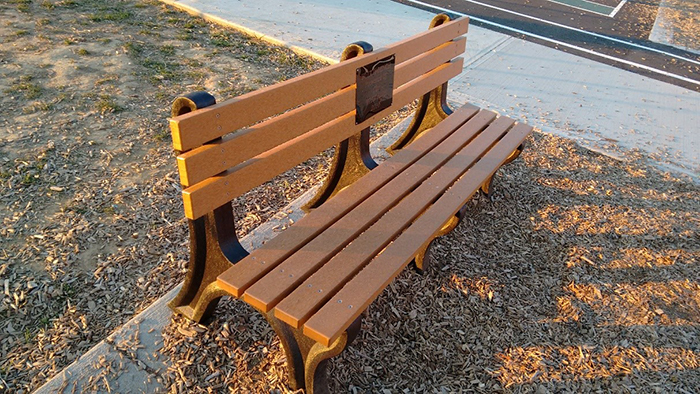 Jane Loomis, Site Coordinator at the Seipelt Whiz Kids location, led by Trinity United Methodist church in Milford, read about the concept of the Buddy Bench in a magazine and immediately knew it was an answer to prayer! She was looking for a way to connect Whiz Kids students at their location with the brand new school (Charles Seipelt Elementary) being built in a way that would excite them and give them the opportunity to have a positive impact on the school. After weekly tutoring sessions, the leadership team at Seipelt taught the kids woodworking skills to build their confidence before assembling the bench. Jane says, "The Buddy Bench is all about good relationships, and so is City Gospel Mission's Whiz Kids tutoring and mentoring."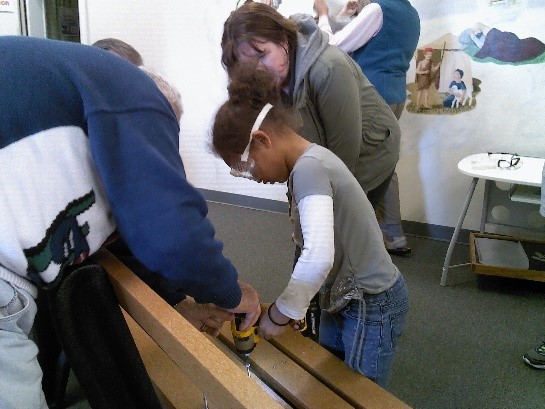 After assembling the Buddy Bench, Whiz Kids were invited to participate in a presentation to the PTA before it was installed at their school's playground. Students shared with the PTA that their Buddy Bench is made of recycled plastic and should last for 50 years. The first Buddy Bench was installed in Pennsylvania in 2013, and now there are over 1,000 schools on six continents with Buddy Benches. The plaque on their Buddy Bench reads, "Buddy Bench presented by The Whiz Kids 2016." What a special legacy which will be at their school for many years to come!
The story of the Buddy Bench has made an impact on the kids at Seipelt. Jane explains, "There is a sense of pride and ownership because they made the bench, and it has also caused them to want to be the examples of kindness on the playground that the bench represents."
As you celebrate Christmas and go into the New Year, be sure to create space for others where you can; whether on the Buddy Bench, in your home, or by extending a listening ear
Because that's what friends are for.
"Thank you for being a friend
Sitting next to me on the Buddy Bench when I need it
Your heart is true, you're a pal and a confidant …"

Build YOUR Buddy Bench
If your Whiz Kids site is interested in working with your local school to install a Buddy Bench and would like ideas on how to do so, please contact Janean Parsons at jparsons@citygospelmission.org.
Precious Jones is the Whiz Kids Director at City Gospel Mission. She can be reached at pjones@citygospelmission.org.