Armsberry: No more worrying about sleeping outside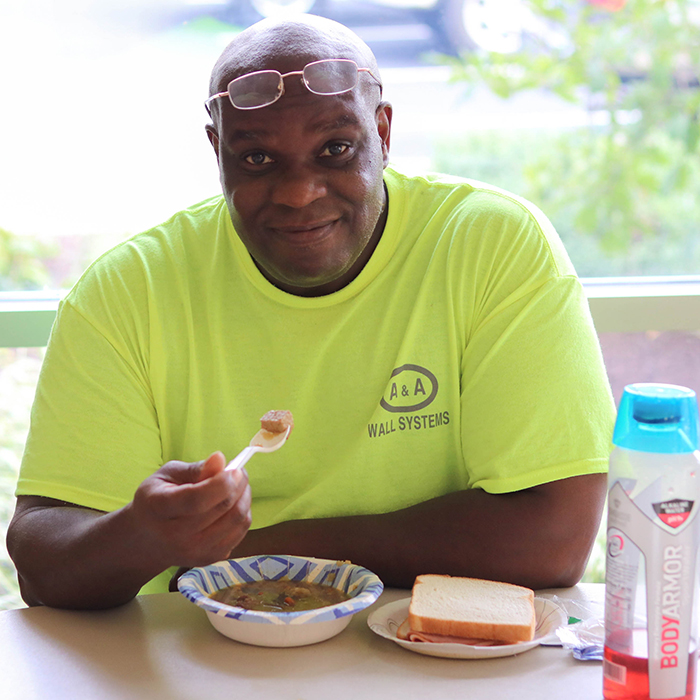 I've experienced homelessness off and on for the past 10 years.
I had relapsed after being clean for 19 months.
Homelessness, it's depressing. It can make you feel like you're not worthy, that something is wrong with you. It's hard to get out of.
Sleeping outside is terrifying. I knew people who slept under the bridge, and I'd go down there but I couldn't fall asleep.
I told myself, "If I stay in this long enough, I could possibly hit a point of no return. Am I not good enough? Is this my lot in life? Am I going to be the one who dies out here?"
I was like, "Where can I go and get myself out of this situation?" City Gospel Mission filled the gap for me.
Finding safety and community
When you can come into a safe place to sleep, that's warm, people looking out for you, it's a good feeling. I don't have any worries for my needs.
City Gospel Mission has helped me tremendously. The staff here is so passionate. They have been able to meet me where I'm at.
My case manager totally understands me. I believe this man is an angel God has sent to me. He said he understands because he had messed up so much in his life. He could just see it and feel it in me like he had it in him.
They help me with my faith because they have people of faith come into the shelter to help. I've met people here that I know I'll still have a connection with when I leave.
Next step: His own place
They are helping me find housing. I want to find a church home. I know that with God in my life, all things are possible. I'm taking it just a step at a time.
If you're able to donate or volunteer, you can change someone's life.
I just want to thank you. This has made such a difference in my life. I wouldn't know what I would do or where I would be if not for City Gospel Mission and your donations.
* Shortly after this interview in October, Armsberry moved into his own apartment, where he resides today.
More Food & Shelter
More Stories of Hope