Like a tree planted by the water
Psalm 1:1-4 (ESV) says:
"Blessed is the man who walks not in the counsel of the wicked, nor stands in the way of sinners, nor sits in the seat of scoffers; but his delight is in the law of the Lord, and on his law, he meditates day and night. He is like a tree planted by streams of water that yields its fruit in its season, and its leaf does not wither. In all that he does, he prospers. The wicked are not so, but are like chaff that the wind drives away."
The "Journey" is a concept that Christians often relate to as they follow a path to and with the Lord.
Through His nature, what becomes evident is that God gives us opportunities to connect to Him and relate our experiences to God's ordinances.
The water of life
This month our mentoring friendships had a chance to take a hike at Caesar Creek State Park. Our guides, Todd and Leah Nystrom, provided this scripture and spoke about the Sycamore tree. As hikers, they use this as a marker to identify bodies of water. The trees are healthy and large, so they are easier to identify amongst the brush of a forest.
For our friendships, it reinforces the importance of being connected to a life source. The trees need water to flourish and produce their fruit, and we need to remain connected to the Lord for similar effects in our lives.
Our goal in Youth Mentoring is to get people connected, to each other, to the church, to the Lord.
Partner with our youth mentoring program
The City Gospel Mission youth mentoring program is looking for churches to partner with for the upcoming school year. If your church has a calling to minister to Greater Cincinnati's youth, please email us at youthmentoring@citygospelmission.org to learn how you can make an impact in their lives.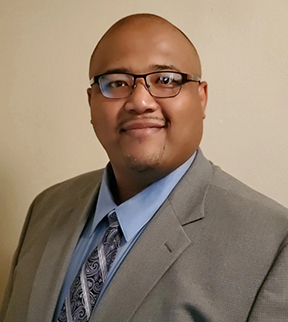 Joe Dixon is the Director of Youth Mentoring at City Gospel Mission. He can be reached at jdixon@citygospelmission.org
More Mentoring
More Stories of Hope
More Youth
More Youth Mentoring