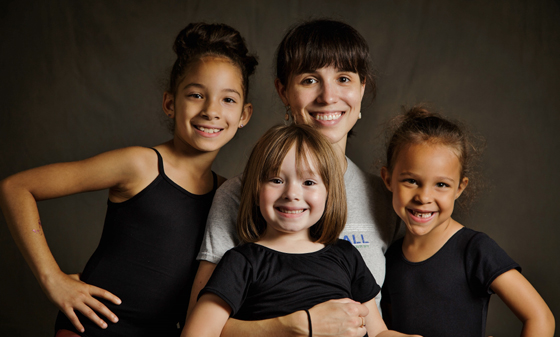 Princesses Ballet began in 2003 with 8 girls and has grown to serve over 500 girls. The program serves girls ages 3-18 at 21 sites across Greater Cincinnati. Our dancers are from low-income families and sometimes referred from homeless shelters.
The majority of participants could not otherwise afford private dance lessons of any kind. Princesses Ballet is provided for free, except a modest cost for dance wear. The program, with a mentoring approach and a focus toward success for each girl, helps youth build character, self-esteem, discipline, and a love of dance.
In addition to weekly dance classes during the school year, Princesses Ballet also offers 2 one-week summer clinics, offering dance instructions for 4 hours a day, 5 days a week. The Princesses Ballet public performances are in high demand, as they are requested to perform at 20-30 events each year throughout Greater Cincinnati.
Princesses Videos
Take it from a pro
Gordon is WHAT?!
When I grow up
More than dancing
Learn more about An Evening of Dance, our annual event to benefit Princesses Ballet.
To learn more about Princesses Ballet, please contact the Director Gordon Havens at ghavens@citygospelmission.org.