Chip: Overdose to overcomer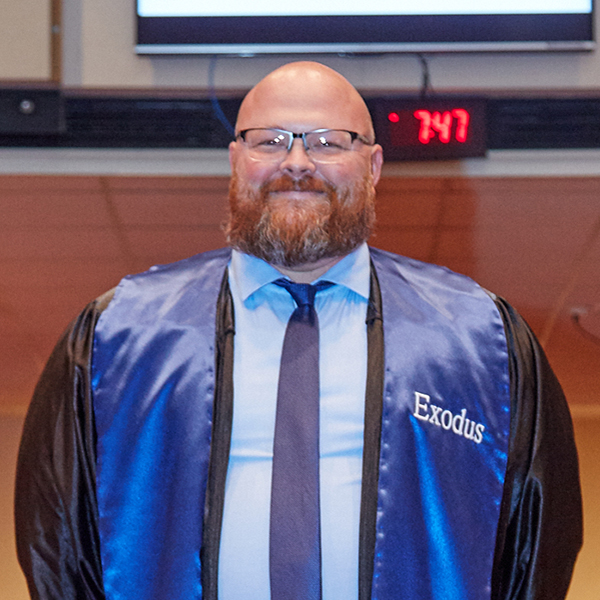 By Chip S.
2019 Recovery graduate
Pain pills and heroin ultimately led me to City Gospel Mission. I've been here since Feb. 21st of 2019.
I hurt myself playing softball and went to my doctor. That's when my addiction to pain pills started. It gave me an escape. I didn't have to deal with any issues going on my life. I had some things happen in my childhood that took my childhood from me.
I lost my marriage. That is when heroin came into the picture.
The overdose
I overdosed in January of 2019. At that point, I had lost everything. Even when I overdosed, for a couple weeks after that, I continued using. I just really did not care any more about my own life.
Through that whole process, after the overdose, something deep down said, "It's time to make a change or the next time could be it."
Working the program
I knew a little bit about the recovery program, that it was faith-based, but I didn't really know what that entailed. I just could feel something when I walked through these doors. My brothers in the program welcomed me with open arms. It was March 2019 when I was saved.
I really enjoyed a lot of the classes. I've developed relationships with a lot of the instructors. You can talk with them and pray with them. The sign we have by the door says "iron sharpens iron," and that is what we do every day. It makes us better men.
The process, the peace
The process does work. I credit the program for putting rules in place and having structure. Before, I wanted to keep doing it my way even if it was going to end in death. I think the devil tricks us to say we don't need anybody, but we do.
Now, I don't know how to describe the sense of peace I have with my relationship with God. If he could take all my burden away, I could start living my life for Him. Since then, I've been blessed more than words can describe.
More Recovery
More Stories of Hope