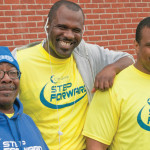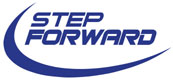 The Vision of Step Forward
Featured in Runner's World Magazine and highlighted in many news stories, Step Forward unites and mobilizes volunteers to help men and women in addiction recovery at City Gospel Mission to break the cycle of poverty, despair and addiction. We show God's love to them while training for and then participating in the Cincinnati Flying Pig and Queen Bee. The team was launched in 2008 as a way to educate and involve addiction recovery participants in the important role physical fitness, teamwork, setting and achieving goals while going through their addiction recovery journey. Our 3-month training program leads up to participating in various races on Flying Pig Marathon and Queen Bee weekends.
80%– The success percentage of our addiction recovery graduates who remained sober, in stable housing, and have a job, 3 years after graduating.
30%– The National average success percentage rate.
80%– The number of people in recovery at City Gospel Mission that have heroin and opioid addictions.
100% of the participants in our addiction recovery program and homeless services that have started their Flying Pig and Queen Bee races have crossed the finish line and completed!
Step Forward Apparel
Step Forward and City Gospel Mission apparel is now available for purchase here! All proceeds go to support City Gospel Mission. We have t-shirts, 1/4 zip pullovers, hoodies, caps and Nike polos for sale. Buy yours today. 
Will you join us in 2020?
We need you, the community, to come along side of, walk with, run with, engage, encourage, have fun and support these men and women to reach their goals of crossing the Flying Pig and Queen Bee finish lines. More importantly, you can help transform their lives! This works!
Flying Pig Practice Schedule:
February 15 – Orientation, Meet & Greet and Boot Camp
February 29 – "Kickoff" and first official Outdoor Practice.

Begins 9:30 AM at City Gospel Mission

Practices thereafter will be Saturdays at 9:30 AM and Wednesdays 6:00 PM
Contact David Pinson at dpinson@citygospelmission.org for long distance practices dates & times
To find out how to join, sponsor or if you have questions, please contact David Pinson at dpinson@citygospelmission.org or (513) 377-5650. For media inquiries, please contact Tim Curtis at (513) 345-1030 or tcurtis@citygospelmission.org.
One recovery participant said: "Running, along with everything in life, you have to push through the pain. Running is the one thing I look forward to the most every week. I've traded my addiction that brought me here for running and healing. However, the important thing for me is to push through the pain on the inside, and that's what I've dedicated myself to now. Running helps me do that. I see the love of God in the volunteers here, and I am so grateful for that."
"I believe God is working a miracle. I am just following Him, doing what I'm prompted to do in giving my time and money to help these people who want to be helped. They're not looking for a hand out like some are on street corners. They are looking for guidance and how to change. They've chosen this. The people I'm training with want to change and be responsible for themselves and their families. I'm just acting on what I'm supposed to do". – Brian, Step Forward volunteer and donor
Click here to join Step Forward, register for the Flying Pig and start your support page
Support a Step Forward walker or runner
View the 2020 Step Forward training and event calendar
Step Forward Brochure Form PDF
Featured Videos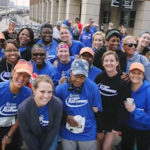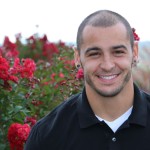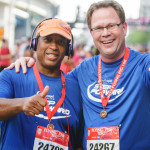 Click on the photos to watch inspiring Step Forward participants and their stories.