Stroke-survivor Jessie leaves shelter for his own place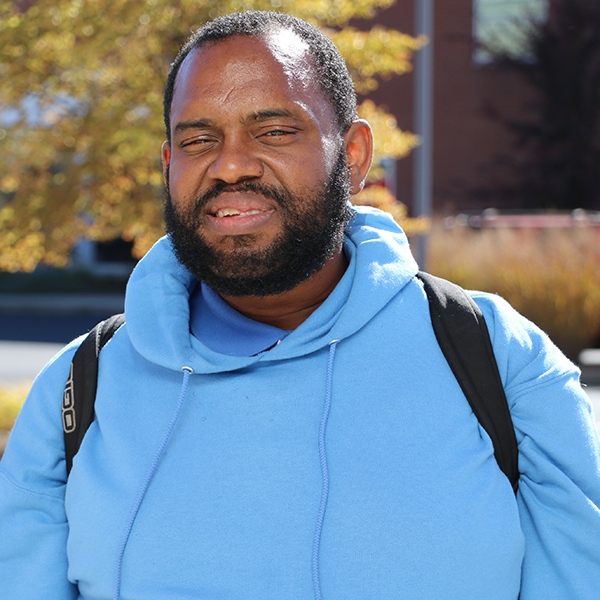 By Jessie G.
Former shelter guest
I had been without my own place to stay for 2 years when I came to City Gospel Mission.
There are a lot of obstacles I've overcome. It has been a whirlwind for me.
Persevering through trials
Starting at 24, my kidneys failed. I started doing dialysis. On top of that, my son had a bone marrow transplant. Then on top of that, 4 years later, at 28, I had a massive stroke. When I was 34, that's when I got a kidney transplant. It gave me new life.
Basically, from there, me and my wife separated. I went from hotel to hotel and the next thing you know, I end up in trouble. I did 8 months in prison for carrying a concealed weapon. I did my time and got my social security disability going.
'A roof over my head'
It's great here at City Gospel Mission. I got a roof over my head without someone telling me constantly, "You've got to go." I get 3 square meals a day. I'm able to save money and look for an apartment. I'm learning the Bible. It teaches you how to be more caring and loving.
You see things in a totally different perspective being here. It's transforming me to be a better person.
There are a lot of people here who are homeless who really need help. There is a lot of mental illness.
Here, I can see people have the same issues as me. It helps me to see what I've done wrong.
A place of his own
My kids keep asking, "When are you going to get your own place?" They're depending on me.
My hope is, I just want an apartment, a car, and to get my family back. To be a better father and a better man. And try to save my kids so they don't fall and become a victim of the streets.
I'm tired, but I know I have to push. So I still smile a lot. That's Jessie.
Thank you and God bless you to everyone who supports City Gospel Mission. It has made a big impact on my life.
After this interview, Jessie moved into his own apartment! His case manager, Diane Parker, says he is in need of some household items. If you would like to help, you can contact her at 513-345-1066 or dparker@citygospelmission.org.
More Food & Shelter
More Stories of Hope