Ricky: Back on his feet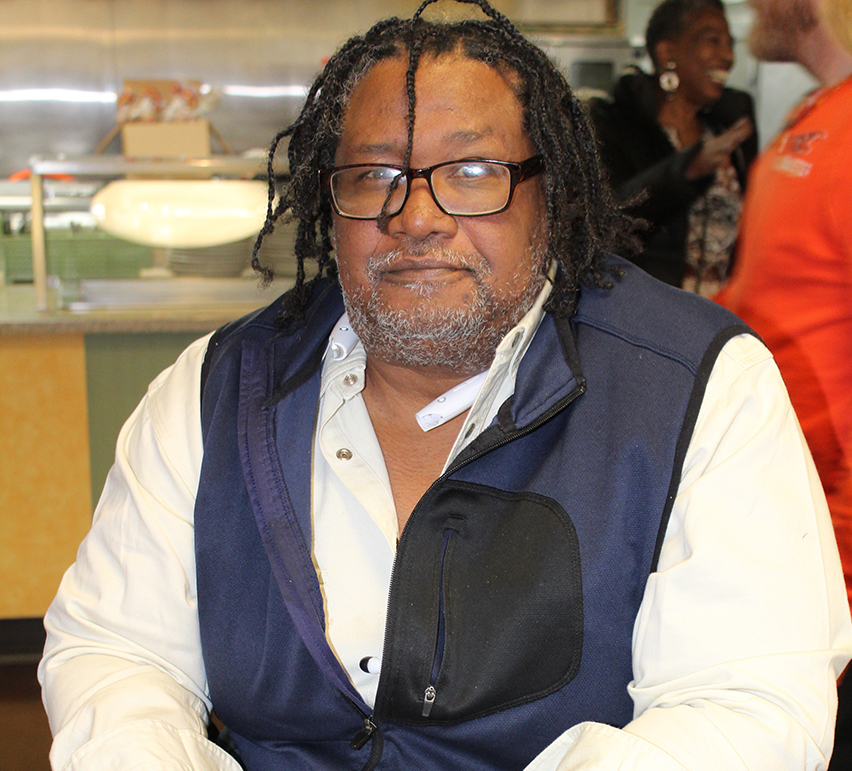 After losing his apartment following prostate cancer surgery, Ricky came to the shelter looking for help getting back on his feet. After four months at the shelter, the army veteran was able to move back into an apartment in March.
QUESTION: What was it like when you first walked in the doors here?
RICKY: I was sick. I started hallucinating, and come to find out I had pneumonia. So my first week here was in the hospital. Even in the hospital the City Gospel Mission staff supported me.
Q: How have they helped you?
RICKY: Spiritually, mentally. This staff is the best you can get. They've given me support and stuff that I needed, but I've got to utilize that. Ten percent is getting help from them, it's the 90 percent leg work and stuff that I gotta do.
Q: What does it mean to you to have a place like this available to you?
RICKY: That there is a God. I see other people they're in worse condition than me.
Q: What do you think this place means to the community?
RICKY: Society throws a lot of people away, but they keep people's spirits high. But everything here is not given. Everything here, you earn. Staff that's not even my counselors talk to me, we pray together, they see me as somebody who's trying and they want to help. I got my spiritual base back. And I thank City Gospel Mission for that, I really do.
Q: Where would you be today if you hadn't come here?
RICKY: Probably dead. Yeah.
Q: What would you say to the donors who give their resources and the volunteers who give their time to keep programs here running?
RICKY: I'd like to thank them because without them there would be no place for me to go. They should be blessed in knowing they helped where they could. And I really appreciate it.
More Food & Shelter
More Stories of Hope