Donate
Lilly & Katie: A dance can mean so much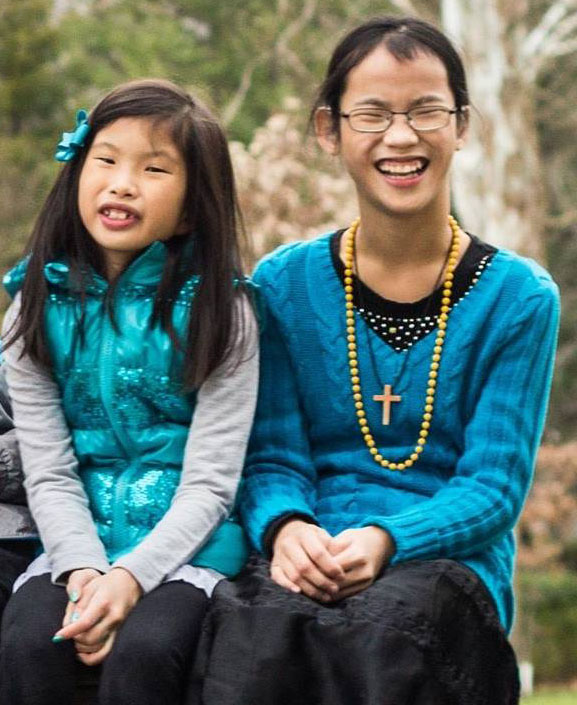 When sisters Lilly and Katie joined our Princesses Ballet program, they were painfully shy. Lilly didn't even have the nerve to try to dance. She sat and watched.
The girls, who have health challenges, gradually became more comfortable under the guidance of site leader Grace Shivers, a former Cincinnati Ballet dancer.
Despite cerebral palsy, low muscle tone and balance issues, Lilly blossomed with ballet. "She became more social, and with dancing, she was smiling and enjoying herself," Grace says. Ballet helped Katie with her coordination, which is affected by a non-verbal learning disorder.
"They have come a long way with learning to be on time with the music, learning to be coordinated with their body which I know it can be difficult sometimes. It has been amazing to see," Grace says.
Through it all, the girls' mother, Shawnee, is grateful, saying "We are a low-income family … so to have Grace who is a professional with years of experience working with our girls demonstrating what it means to follow Christ with excellence to perform with excellence to do your best even when you're afraid, I feel that this is an opportunity that we could not have afforded at this time in our family's life."
Grace says, "I'm proud that they can be proud of what they've done. It really touched me to see how a dance can mean so much to somebody that maybe has never done anything like that before."
More Princesses Ballet
More Stories of Hope
More Youth