Staff Leadership Team
Roger Howell, President
Roger's work with children living in poverty has spanned three decades and counting.  He has served as President of City Gospel Mission since 2001. Roger and his wife, Kathy, have four children and live in an urban neighborhood in the city of Cincinnati.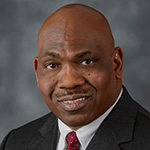 John Allbrittin, Whiz Kids Director
John joined the City Gospel Mission team in 2014 after retiring from his 28-year career at P&G. He leads the Whiz Kids Tutoring and Mentoring program. John and his wife Lisa have two children.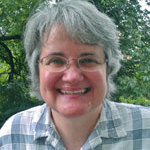 Angela Allen, Vice President of Church Partnerships
Angela is a graduate of Covenant College and Georgia Institute of Technology where she earned degrees in Natural Science and Civil Engineering. She joined the City Gospel Mission team in 2000 after nearly a decade of volunteering with the organization. Angela loves building partnerships with local churches to expand Christ's Kingdom and serve the poor.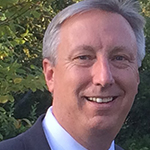 Barry Baker, Executive Vice President of Youth Programs
Barry Baker has over 27 years of experience in leadership and management. After receiving a degree in Mechanical Engineering, he spent 16 years in management with P&G in their Product Supply Division. Barry left P&G to work with Athletes in Action where he held several leadership positions. In 2005, he came on staff with City Gospel Mission where he serves as Executive Vice President of Youth Programs.
Lucretia Bowman, Vice President of Recovery Services
Lucretia Bowman is the founder of Having the Courage to Change, City Gospel Mission's recovery program for women. She also leads the Exodus recovery program for men. Lucretia is the author of Breaking the Cycle of Self Abuse, a book sharing her journey. She is a licensed pastor with more than 20 years of experience leading programs that empower men and women to discover their true identity and recover from addiction, abuse and incarceration. Lucretia and her husband Charles have two sons.
Josh McBride, Vice President of Homeless Services
Josh spent the first half of his life growing up in Over-the-Rhine. He had a strong desire to return and serve the marginalized in the community. He studied Theology at Taylor University in Indiana. He joined the City Gospel Mission staff in 2015 and feels blessed to work at the Mission alongside his wife, Dani.
Brad Mueller, Vice President of JobsPlus
In April 2009, Brad left the business world after 34 years as a successful entrepreneur in the manufacturing industry to fulfill a calling of God, and became Executive Director of JobsPlus, which became the employment network of City Gospel Mission in 2012. A graduate of Aiken High and Miami University, Brad resides in Montgomery with his wife. They have three adult daughters.
Paul Spence, Vice President of Development
Paul had nine years of experience as Executive Director of a homeless mission before following a passion for development to Cincinnati's City Gospel Mission. Since 2007 he has lead the Development Team to connect God's people with the Mission's needs. Paul and his wife, Monica, have five children and live in Forest Park.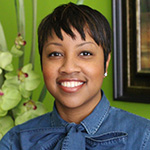 Courtney White, Clinical Director, Recovery
Courtney is a graduate of Winthrop University and the University of Cincinnati where she earned her bachelor's degree in Business Administration and master's degree in Mental Health Counseling. She joined the City Gospel Mission staff in 2008 and has a passion for helping men and women find healing from destructive life patterns and behaviors.  As a licensed professional counselor, she oversees the clinical programming for Recovery Programs.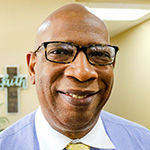 Abe Woolfolk, Associate Director, JobsPlus
After a celebrated tour of duty in the United States Navy, Abe returned to Cincinnati and grew in his faith under the leadership team of Faith Christian Center. He later served as both a Deacon and Elder. Abe joined Jobs Plus Employment Network in 1999 and started to work part-time at City Gospel Mission in 2002 before the merger. Abe currently resides in Golf Manor and is very active in youth A.A.U. basketball.
Board of Trustees
Chair
Brad Trucksis, Global Consultant, Brad Trucksis, LLC
Vice Chair
Lonnie Grayson, President/CEO, Environmental Safety Solutions Inc.
Secretary
Deborah Merritt, Executive Pastor, Christ Emmanuel Christian Fellowship
Treasurer
Jonathan Adams, President, SALIX
Trustees
Dick Alexander, International Consultant, Christian Missionary Fellowship
Sharon Doering, Discover Solutions, LLC
Tom Fernandez, Director, Cincinnati USA Regional Chamber of Commerce
David Lindner, VP Retail Marketing/Operations, United Dairy Farmers
Jason McSwain, President, McSwain Carpets & Flooring
Carla Messer, Chief Results Officer, BestWork
Dan Owens, CPA, Retired Shareholder, VonLehman & Company Inc.
Dawn Satterwhite, National Community Care Crisis Coordinator, Crossroads Church
Rodney Swope, Chief Servant, Rod&Staff Enterprises
City Gospel Mission Board of Trustees members do not receive compensation or benefits for their service on the board.