Donate
Amanda Continues to Inspire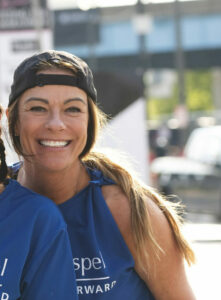 Amanda lost years of her life to her addiction. She alienated her family and even pushed her son away. She tried a few recovery programs, but she always relapsed.  Then, Amanda turned to City Gospel Mission where she discovered the transformational power of God's love.
"As soon as I walked in, they just loved me," Amanda says. "It was an unconditional love. That was God in them, that lives in me today. It's been amazing."
Today, Amanda is a new person. She recently joined the Mission's recovery staff as a discipleship coordinator. And she runs on the Mission's Step Forward team, encouraging men and women in recovery by training and running alongside them in the Flying Pig Marathon races.
Amanda even hits the streets to minister to addicts with hope, love and hot cocoa on cold winter days. Recently, she joined her son to celebrate his 21st birthday. Amanda has never been happier, and she's finally free from the grip addiction once had on her.
More Recovery
More Stories of Hope