JobsPlus evaluates each person's skills, work history and goals and places them into one of two unique job readiness programs – our Traditional program and our Fast Track program for advanced clients. We work closely with clients during their job search and interview process and continue to support them long after they leave us.
Our Christian-based approach focuses on character and spiritual growth in addition to practical job training and job search assistance.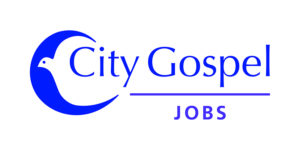 Main Location:
1211 York Street, Cincinnati, OH 45214
Phone: (513) 241-1800
Butler County Locations:
Hope House Mission
1001 Grove Street, Middletown, OH 45044
Phone: (513) 256-1552
Genesis Recovery
614 S. Erie Blvd., Hamilton, OH 45011
JobsPlus is committed to our participants beyond the classroom. We work closely with them to create a customized career strategy based on their work experience, strengths, challenges and goals. All JobsPlus services are
free
: classes, one-to-one coaching, resume preparation, job search assistance, transportation and more.
Your support will help graduates land jobs that change their lives.
Are you an employer?
We have ideal candidates who are screened and prepared for job placement. We're here to support your hiring needs. Learn more about joining our network.