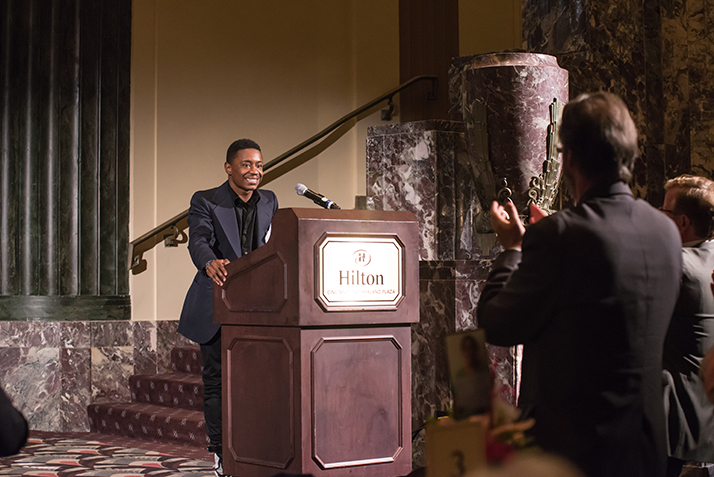 There are no standing ovations when you are in the trenches; whether it's working hard days before to complete final exams before being named a first-generation college graduate or choosing repeatedly to trust the advice of those who have gone before you as you navigate a new world.
On May 12, during our annual Investing In Youth banquet, there was a well-deserved standing ovation for Brandon Carter, formerly of our Whiz Kids tutoring/mentoring program and now a Cincinnati Christian University Urban Scholar graduate. He passionately told of his journey of growing up in a single-parent home with his mom and siblings, and the impact his mentor, Terry Phillips, had on his life. You could hear a pin drop as Brandon cited his mother's encouragement to "never give up."
And he didn't.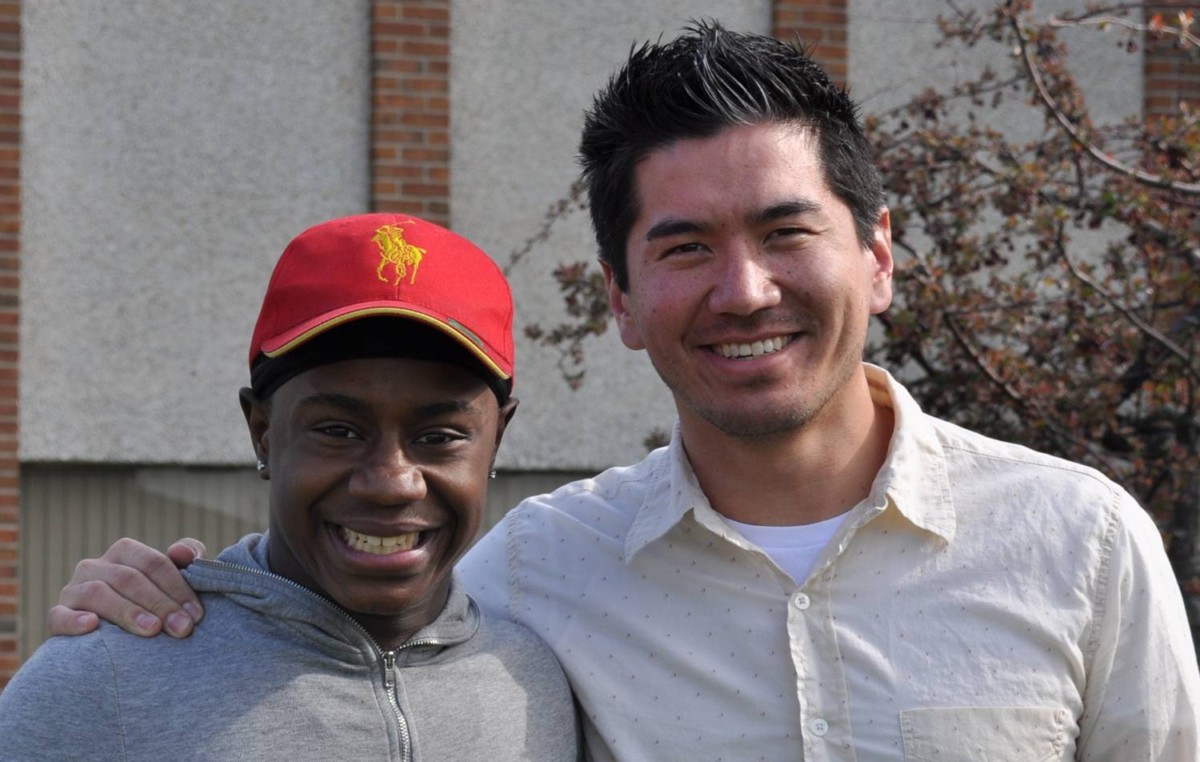 Brandon credits his mother for his strong work ethic and his mentor for the consistency, guidance, and support shown throughout their 10-year relationship.
I can still vividly recall the uncertainty with which I entered the workforce as a first-generation college graduate. Questions such as, "Will I make it?", "Will I be good enough?", and "What if I bomb the interview?" regularly entered my mind. I imagine Brandon has similar questions, as does any new graduate, but he is not alone in this journey. His mentor is still by his side … the same mentor who began with him as a Whiz Kids tutor in the fourth grade. The same mentor who stood with him at his high school graduation. Yep, you guessed it, the same mentor who proudly witnessed him walk across the stage at CCU this spring. That is the same mentor who will continue to listen intently to Brandon's concerns and reassure him that his mom was right … that he should never give up.
At City Gospel Mission, we are honored to bear witness to God's work in the lives of the youth and families we serve in more than 80 schools across greater Cincinnati and Northern Kentucky. Brandon's story represents our desire of holistic growth for every child we serve. That they are safe, healthy, and drug-free. That they are growing in love and respect for themselves and others. That they are developing the knowledge to succeed. And that they are becoming or growing as a disciple of Jesus Christ.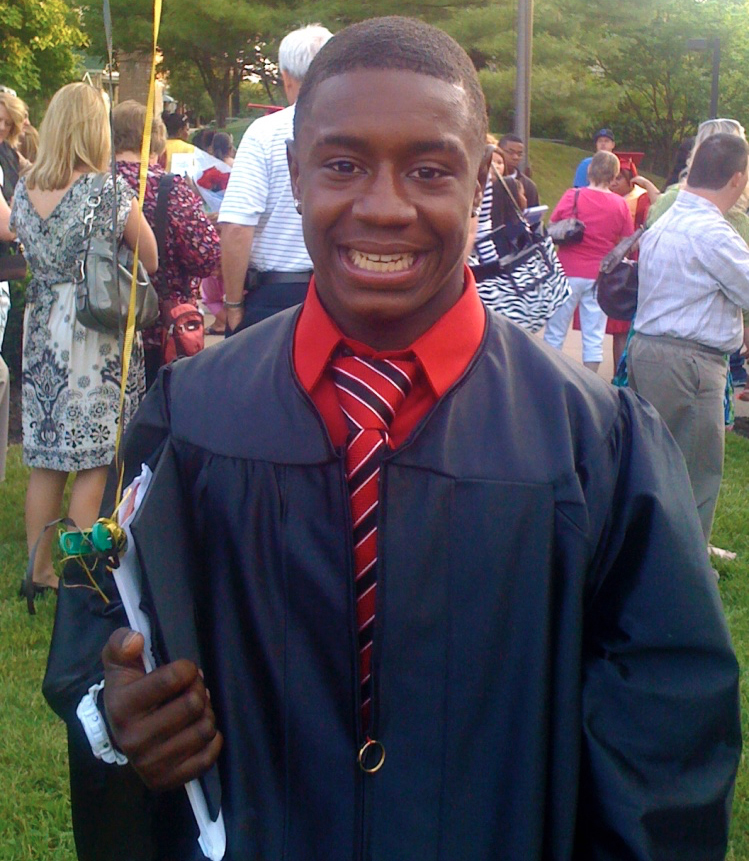 As I think back on Brandon's story, my heart is full of gratitude of the many men and women in our community who have given selflessly of their time, talent, and treasure. In particular, I am grateful to the Whiz Kids volunteers who gave more than $5,000 this year to support City Gospel Mission and the work we've so graciously been allowed to participate in with more than 90 churches. I am also grateful for the additional generous donors who, through their giving, allowed us to reach 95% of our goal for the "Investing in Youth Banquet." What a blessing this is to our ministry!
In this work of urban ministry, there are times when we only see part of the story and then the youth moves or we somehow lose touch, only hoping that youth will break the cycle of poverty in their family. In Brandon's case, we were blessed to see him develop from childhood to adulthood. Our hearts are full. None of the 300 guests in attendance at the banquet could contain the emotion of pride as we all stood to honor Brandon that night. He is defying the odds. He is a great leader. He exemplifies the courage we would all like to have. Standing among us that evening were Bengals players Darqueze Dennard and Vinnie Rey. They, too, are men who exemplified courage and defied the odds. That evening we stood together to say … "Well done, Mr. Carter. Well done."
The next phase of Brandon's journey begins immediately; he accepted a management position with Walgreens and has begun training. He did not bomb the interview. He IS good enough. He will shape our community for the better. He will lead well. This is the intent of the Urban Scholars program; to provide the necessary tools for young adults to walk boldly in their purpose and honor Christ as they do so.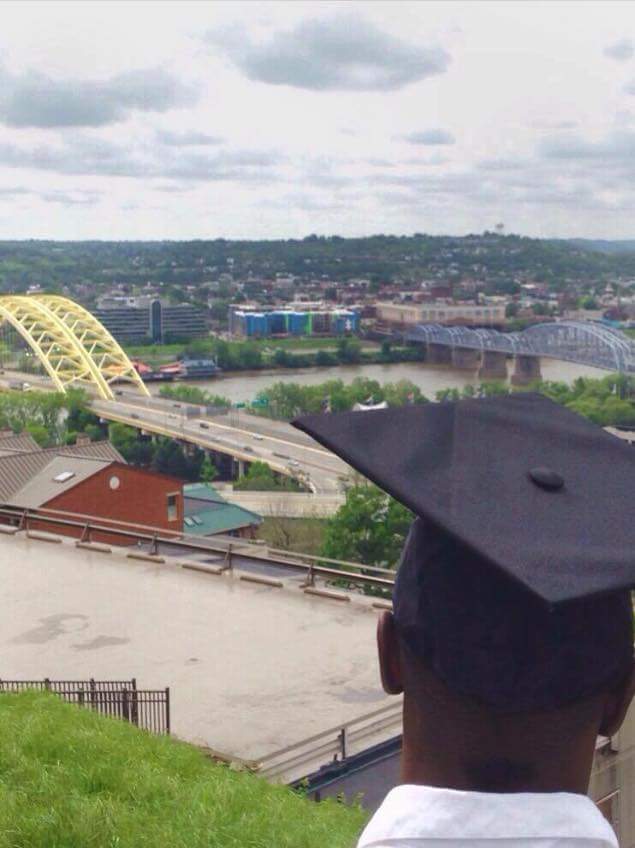 NOTE: The Urban Scholar Grant is a full ride to CCU based on financial need for high school seniors who show great potential and express a clear testimony and faith in Jesus Christ. This partnership is between CCU and CGM. To learn more about the scholarship or to become a mentor to an Urban Scholar, please contact Carole Strecker at cstrecker@citygospelmission.org or see Urban Scholars scholarship info at http://ccuniversity.edu.
Precious Jones is the Youth and Mentor Development Director at City Gospel Mission. She can be reached at pjones@citygospelmission.org.