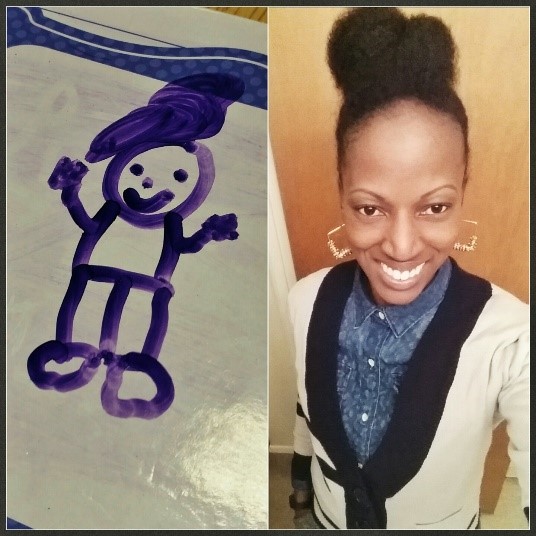 When I began working at City Gospel Mission, I always assumed my greatest point of connection with the at-risk youth we serve would be that I share their experience of growing up in poverty. Never in a million years would I have imagined that God would use my personal tragedy of losing my father at the age of 16 to drug and alcohol abuse to connect with youth I spend time with regularly at a Whiz Kids tutoring and mentoring site in Roselawn, but He did!
On this particular day, I had the blessing of tutoring two boys because their tutors were out due to sickness. I took delight in sitting with these two as they read the story of Martin Luther King, Jr. to me. The boys, in 3rd and 5th grade, asked questions about segregation, integration, and those who opposed the nonviolent movement. As we arrived at the point in the story of Martin Luther King Jr.'s assassination, one of the boys expressed to me that his father was no longer alive, just like Martin. In shock, I said, "Oh, my dad is not alive either …" Then in the next moment, the other child also stated that his father was no longer alive. My heart broke hearing this news from kids so young. Upon hearing that my father was also no longer living, both boys paused and looked at me. And as we all looked at one another it was as if we all silently said:
"Thank goodness, I'm not alone."
The boys asked me a few questions about my dad and how old I was when he died. We finished up the book and played a few games afterward.
As I looked around that day I saw tutors of varying ethnicities and life experiences and in my heart I knew that although these youth have myriad challenges – including many growing up in single-parent households, particularly, households without fathers – it is still a beautiful day in the neighborhood. It is beautiful to see a community of people give their time to serve those who have been marginalized in society. On that day, the transformation happened in my heart, for I saw God use my tragedy to help these two young boys triumph. They both left with a new air of confidence as if to say:
"If she made it, then maybe I can too."
Before we left, one of the boys drew a picture of me (above), noting that I had "fancy hair" as he called it. What a beautiful image he drew. When I gaze upon this image, I am reminded of the honor it is to partner with communities all around Cincinnati, many economically depressed like Roselawn, and be just one of the many extensions of God's love to kids in need, regardless of the number of parents in the home.
Precious Jones is a Youth Mentoring Coach and Area Director at City Gospel Mission. She can be reached at pjones@citygospelmission.org.