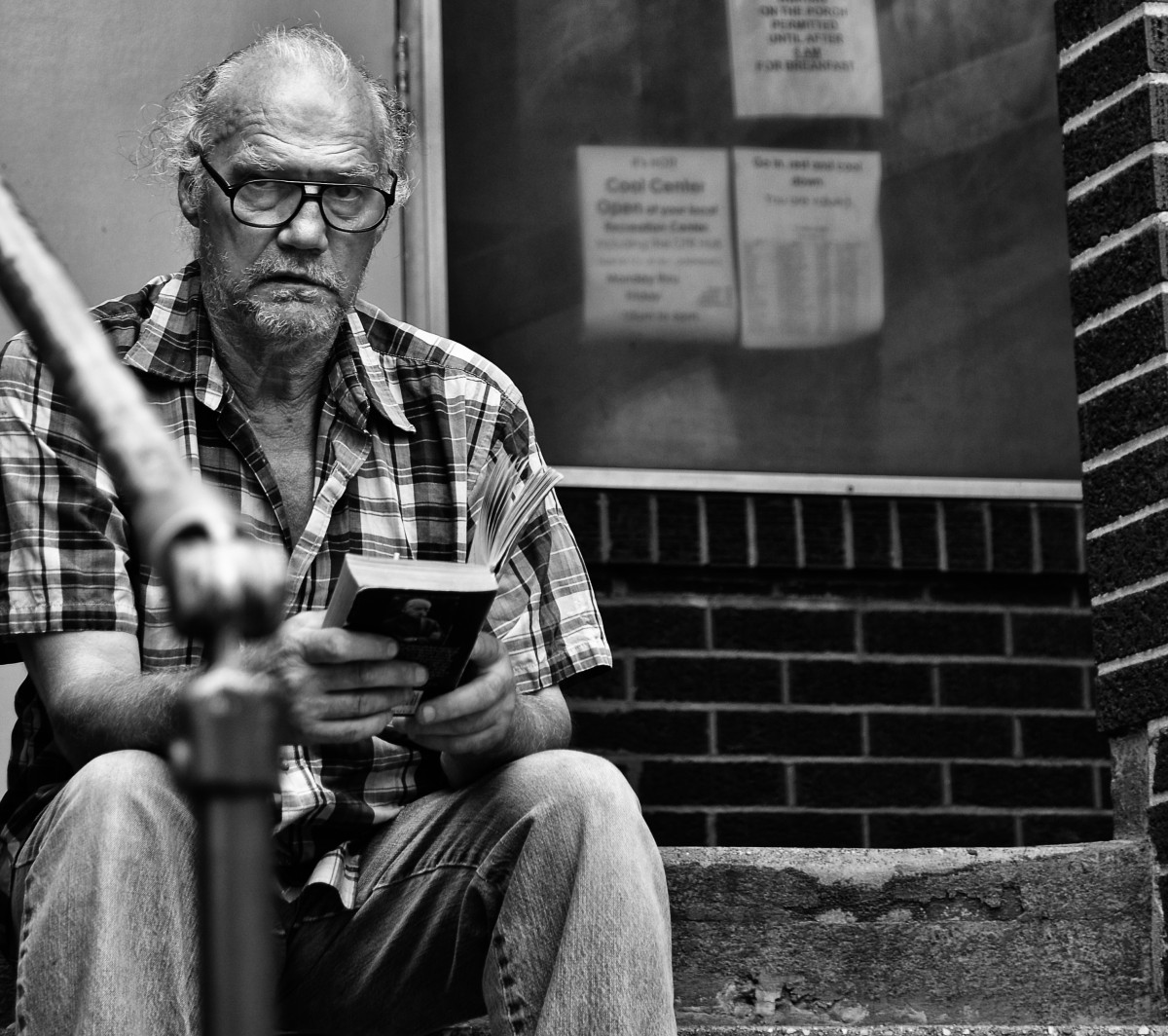 The value of a person can be easy to forget. It is easy to forget the value of a man who comes to City Gospel Mission to get a bed, and then tells me his story. It is easy when he speaks of his substance-abuse problems, his inability to keep a job, or his anger problems that ruin every relationship he has been in. As he speaks openly about what circumstances or mistakes brought him to the point he is at now, it is easy to forget the value that every person possesses.
So what does it mean to remember a person's value – that every person is worthy of respect since they have been made in the image of God? I am learning that a big part of it involves using two of the senses God has given us: seeing and hearing.
If we are to show God's love to the world, we must see people as they are, not as we want them to be. We must see them and love them, not because we like them necessarily, but because God loves them and made them.
It also involves hearing. Every person has a story. No matter what someone has been through, they desire and need to be heard. Listening to a person can validate them and help them see they are important, though they may not think they are. Their inherent value gives their thoughts and words meaning and purpose, both of which are only fully known when the person is truly heard.
Many times the men who come to City Gospel Mission's shelter have been rejected time and time again. They have given up on the possibility that someone will actually choose to care about them. But my goodness, what if each of us chose to do so? What if we all, myself included, saw every person, homeless or not, as a person before we saw them as anything else? What if we cared for and loved others in such a way that anyone who interacted with us felt special, as if they were getting a glimpse of the kindness of God? I am thankful that God showed us love and kindness without us deserving it, and I believe it is possible for us to treat others in the same way.
"But God demonstrates his own love for us in this: While we were still sinners, Christ died for us." – Romans 5:8
Moriah Anderson is a Homeless Services Intake Coordinator at City Gospel Mission. She can be reached at manderson@citygospelmission.org.