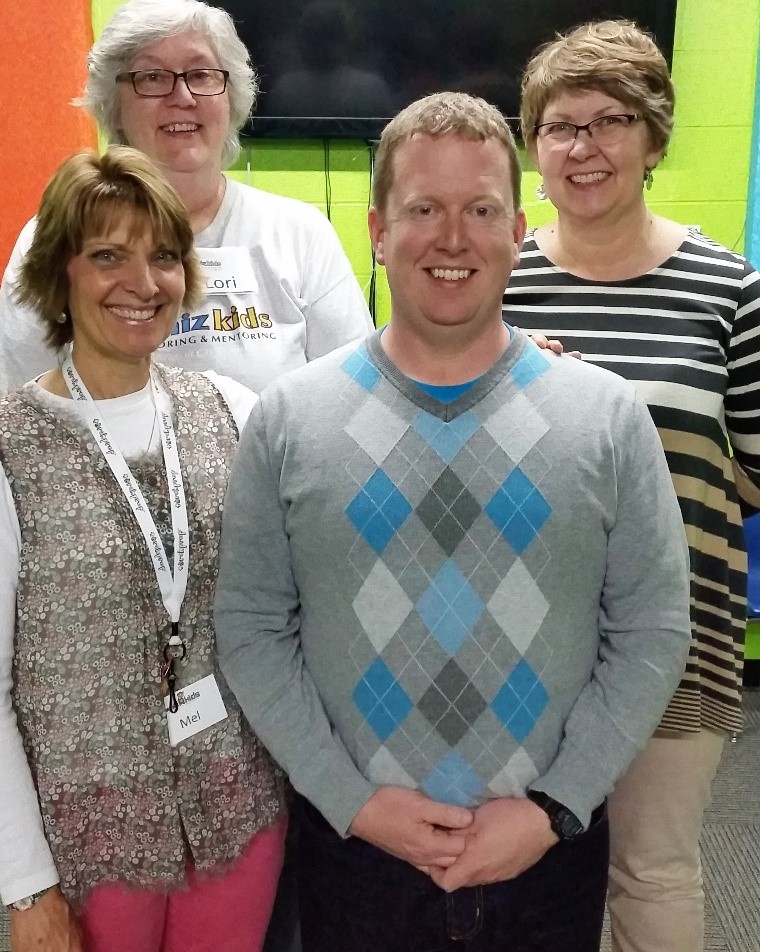 Erlanger Baptist Church in Erlanger, Ky., is entering its seventh year as a Whiz Kids site. However, just last year they experienced growing pains after facing a decision: remain comfortable by choosing what was easy or embrace change and the discomfort it initially brings in order to have a greater impact on the community.
They chose the latter.
If you're serving at a Whiz Kids site, imagine precious little 2nd graders entering 7th grade "overnight" for the new school year. Your site has to decide if it will take a step of faith and establish a Whiz Kids Unplugged program or simply allow these students to transition out of Whiz Kids and serve peripherally. The traditional Whiz Kids program serves students from 2nd-5th grade. Church partners then have the option to continue serving the students in junior high and high school through Unplugged.
Melody Barbour has been the Site Coordinator at EBC for several years and says, "the ultimate reason our church has embraced Whiz Kids is because we want to build relationships with families and introduce them to Jesus."
Growing deeper through Unplugged
With this desire as their backdrop for Whiz Kids, and a new pastor, EBC decided it needed to venture into new areas as a site to see a new level of growth; in depth, not numbers. The new ventures included embracing a long-term focus to include youth mentoring and Unplugged. The addition of these components has caused them to grow.
How did they grow? Well, they changed – their Whiz Kids leadership team now consists of a Site Coordinator, Mentor Coach, Spiritual Curriculum Leader, Curriculum Leader, and an Unplugged Leader. They thought about the needs of their site, the type of leaders needed, and the commitment it would take to see life transformation in the children and families they serve. That growth led to an Unplugged student and his dad making decisions to become followers of Jesus Christ and get baptized!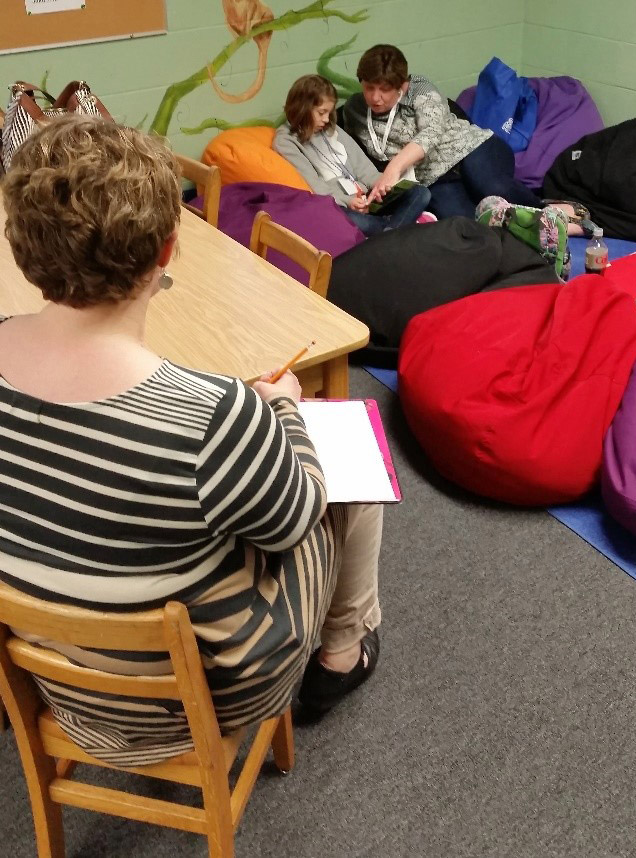 Kelly Doan became a volunteer Mentor Coach at EBC in November 2014 because she wanted to combine her love for children and social justice with her skills as a school psychologist. You can find Kelly on site most weeks encouraging tutors and recommending ways in which they can further connect with students. Kelly currently supports five mentors at EBC. Kelly says, "Observing the tutors weekly helps me to have a better understanding of how the relationships are progressing in the event that a tutor chooses to become a mentor."
Eric Thomason, Children's Pastor at EBC, says he and the team seize the spiritual curriculum time to share the gospel with students and engage families whom they would not normally see at church. One way they engage students through scripture is with an activity called "Divide and Tell," in which tutors and students are split into small groups, discuss a passage of scripture, and then develop a skit which they perform the following week (in full costume).
3 healthy ways to grow
Many things helped EBC grow in a healthy way, but there are 3 significant things they did that we can all learn from. They:
1. Met and prayed regularly for Whiz Kids and their families
2. Identified a team of leaders based on their gifts and skills
3. Leveraged the ENDS Life Transformation Tool for tutors and mentors to become more aware of the needs of the Whiz Kids (physically, mentally, emotionally, and spiritually).
The old phrase "no pain, no gain" may be true. With Whiz Kids, we've also learned that where there are growing pains, growth is around the corner.
For mentors, the idea of serving others is communicated to their children. Eric summed up the idea by saying, "As a father, I want my daughter to have a heart for people and not just church people."
To learn more about Unplugged, contact Joe Dixon at jdixon@citygospelmission.org. To learn more about becoming a Mentor Coach, contact Precious Jones at pjones@citygospelmission.org.
Precious Jones is the Youth and Mentor Development Director at City Gospel Mission. She can be reached at pjones@citygospelmission.org.