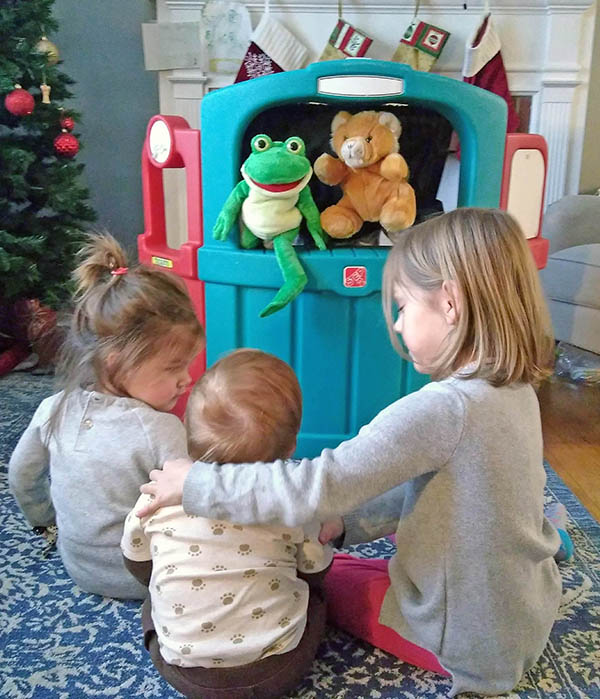 Play is often talked about as if it were a relief from serious learning. But for children, play is serious learning. Play is really the work of childhood.
– Fred Rogers
As we are preparing Little Village to open in the spring, we are excited to share more about the areas of play that will be included in City Gospel Mission's newest youth program. First is Imaginative Play, which really impacts almost all of our play areas. Imagination is a central part of childhood play and learning. It is what transforms cardboard boxes into rockets, push toys into race cars, and blocks into castles. It also transforms our children and their friends into the heroes and problem-solvers of their many stories. More than simple play, pretending is essential for understanding experiences. Imaginative play allows children to explore skills while building curiosity, cooperation, and creativity.
Little Village will have many opportunities for active imaginations. Consider just a few of the ways open pretend play can further fun in learning – children will:
Build new worlds on our activity tables, being masters of the map with trains, animals, figures, and buildings while solving problems by working with others

Take pride in building the tallest towers in their cities in our construction zone

Explore new characters and places with caregivers in our reading room

Dress up creatively and role play in our dramatic play area

Develop stories and share confidently from the stage of our puppet theater

Play together, grow together
As families play together, we grow together, establishing this foundation of creativity and memories of fun. We hope this builds our children's confidence to enter the world and impact it in their own way.
What does your child enjoy pretending over and over and over again? Where do you see your child's imagination take flight?
You can find out more about how your child will be able to imagine and play at Little Village by visiting our website. This new venture for families of children from birth to 5 will open in Westwood in spring 2019. There will be no charge to participate, and it will have flexible hours to meet families' schedules.
If you would like to partner with us to invest in the imagination of our community's littlest learners, please consider giving, volunteering, or donating goods. We're looking forward to what we can imagine together!
Melanie Gomez is the Little Village program manager at City Gospel Mission. She can be reached at mgomez@citygospelmission.org.