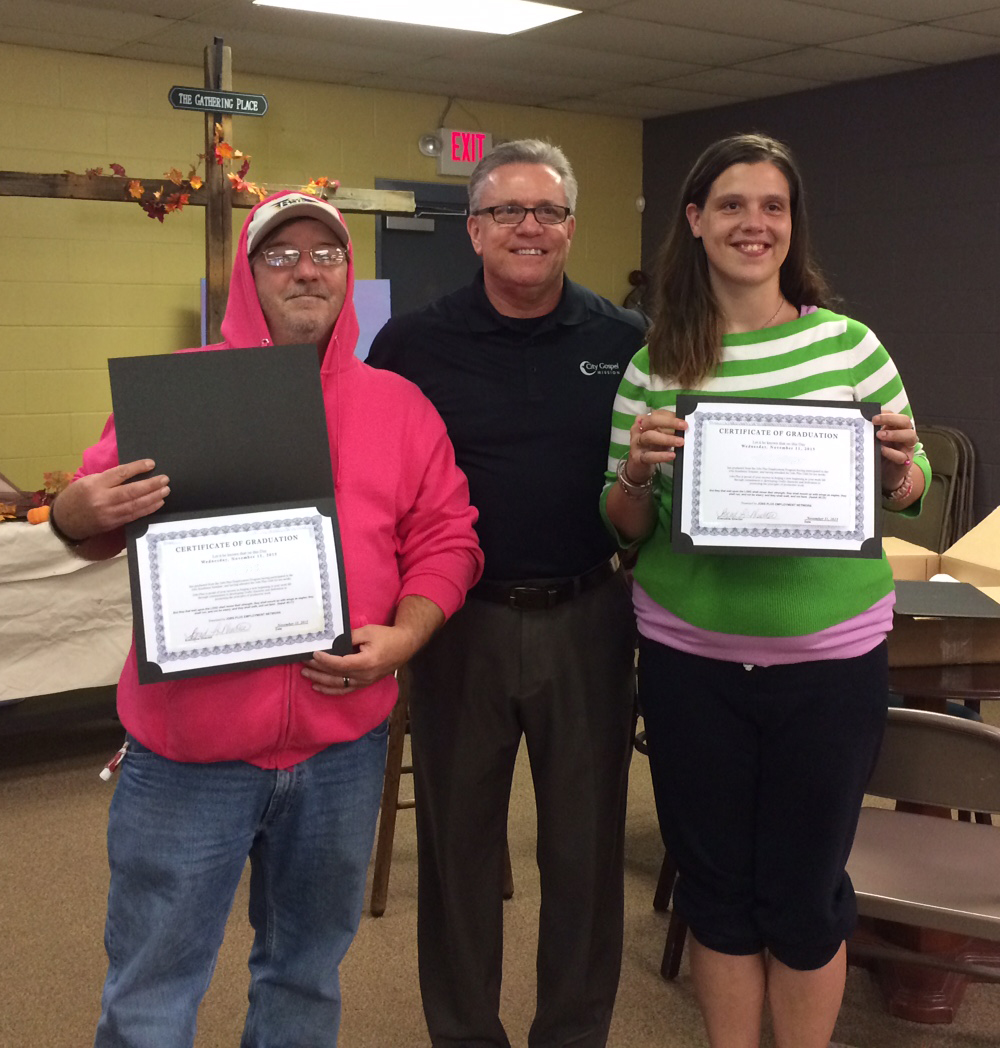 Three years ago, Roger was living at the bottom of a stairwell, one block from The Gathering United Methodist Church in Middletown. He was homeless and hurting. Pastor Carrie Jena and the congregation of The Gathering took Roger under their wings and showed him the love of Christ in practical ways. He accepted Jesus as his Savior, got married, purchased a truck, and became one of the volunteer leaders of Middletown's "Shalom" ministry for homeless families.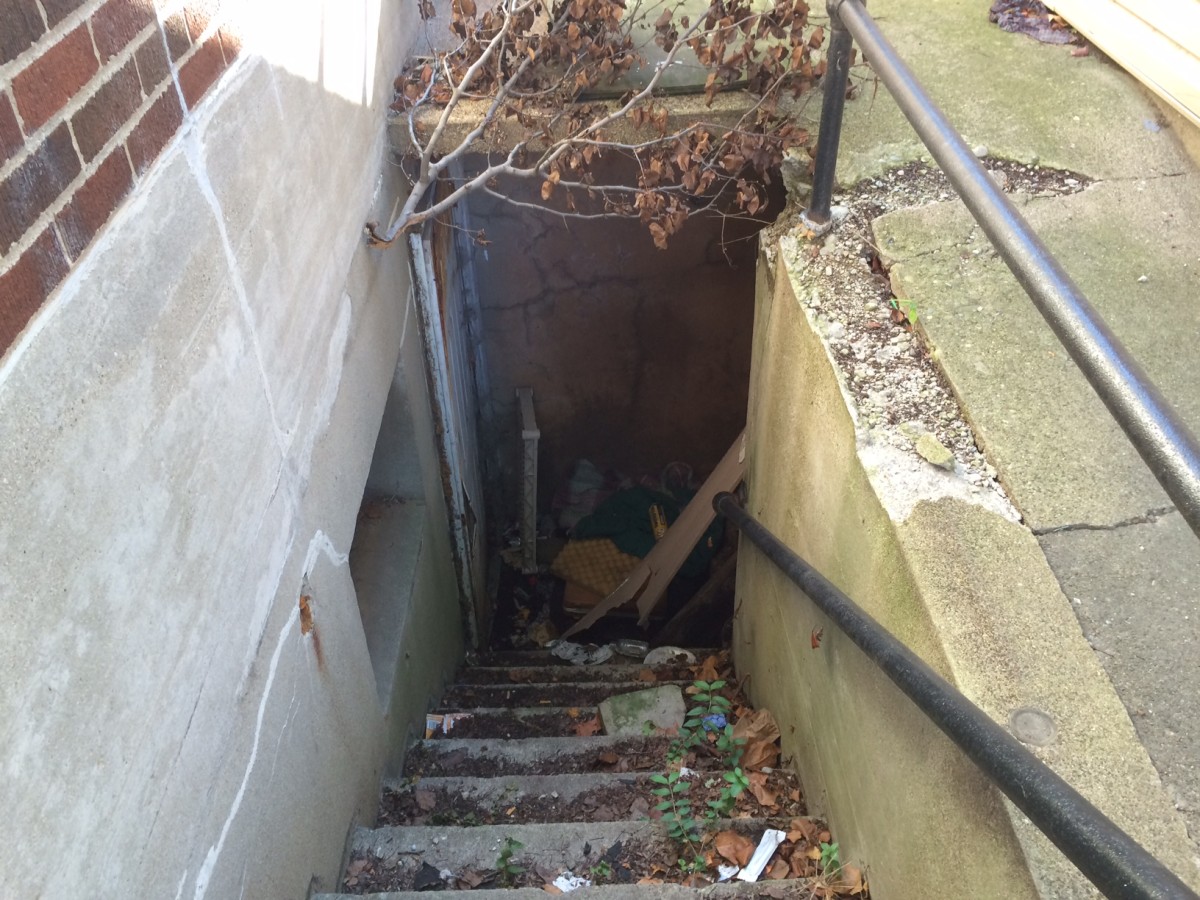 Fast forward to November 2015. Roger became one of the first Butler County graduates of City Gospel Mission's JobsPlus program, which has helped over 3,000 people find employment throughout Greater Cincinnati since 1994.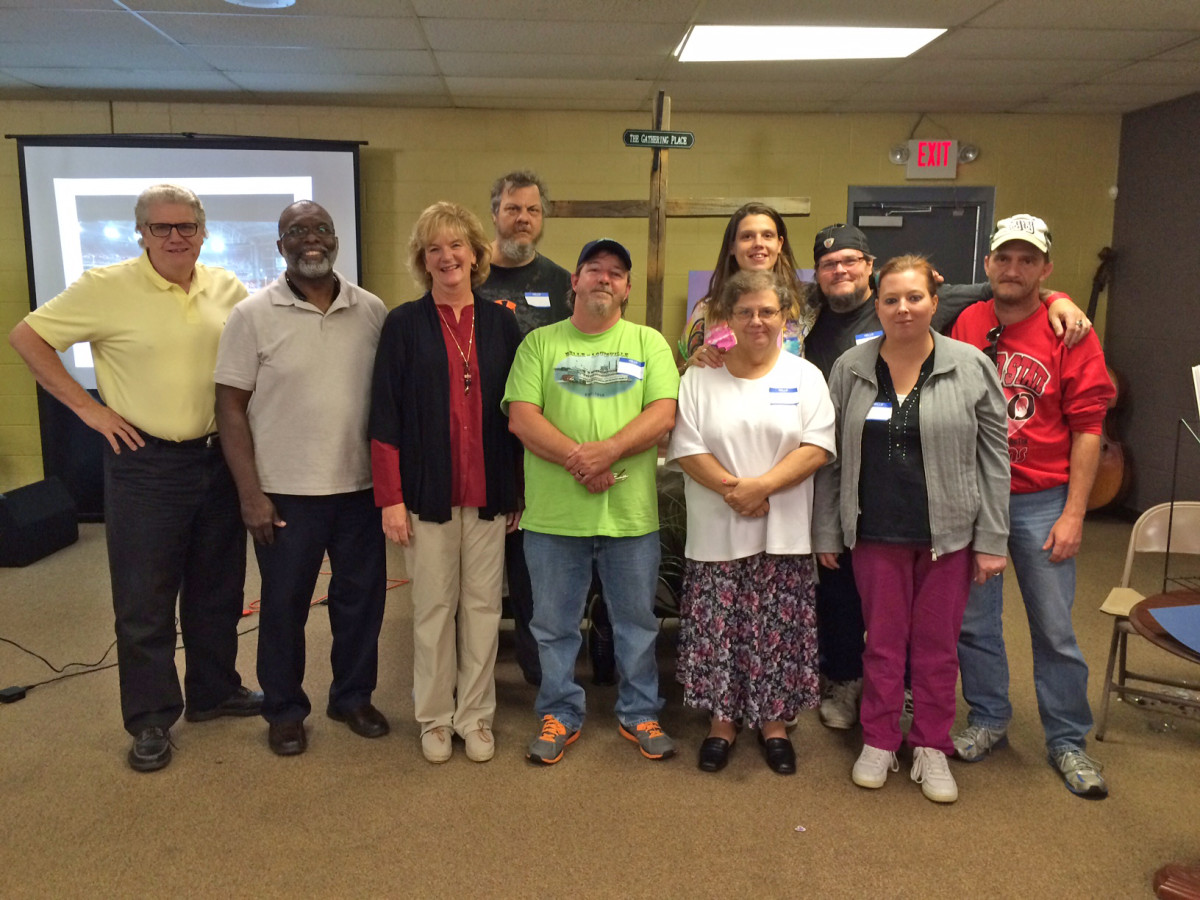 Roger and one of his classmates, Leah, received certificates for perfect attendance in all job readiness classes and seminars. Leah, a recovering heroin addict who has been clean for several years, has traded the life as an exotic dancer to pursue gainful employment in a Christ-honoring manner. Roger and Leah are excited about upcoming interview opportunities.
"The JobsPlus ministry is in total alignment with the vision of our church," says Pastor Carrie. "Many in our congregation come from impoverished backgrounds or are re-entering society from periods of incarceration. They hear my messages on Sundays about how God loves them in real, authentic ways. Then these messages are reinforced on Mondays and Wednesdays through Christian-based job preparedness classes. The Good News of the love of Jesus Christ continues to speak to their lives."
Other class members have included Phil and Becky, a married couple seeking employment.
We are blessed to launch our initial JobsPlus classes in Middletown, especially when partnering with such ministries as Hope House and The Gathering. Our vision, however, is to expand throughout Butler County. Many residents are not only looking for jobs, but for hope. JobsPlus is not solely about getting people employed . . . but empowering them by the saving grace of Jesus Christ.
Doug Dunlap is the Butler County Director of the JobsPlus. Doug can be reached at 513-256-1552 or ddunlap@citygospelmission.org.