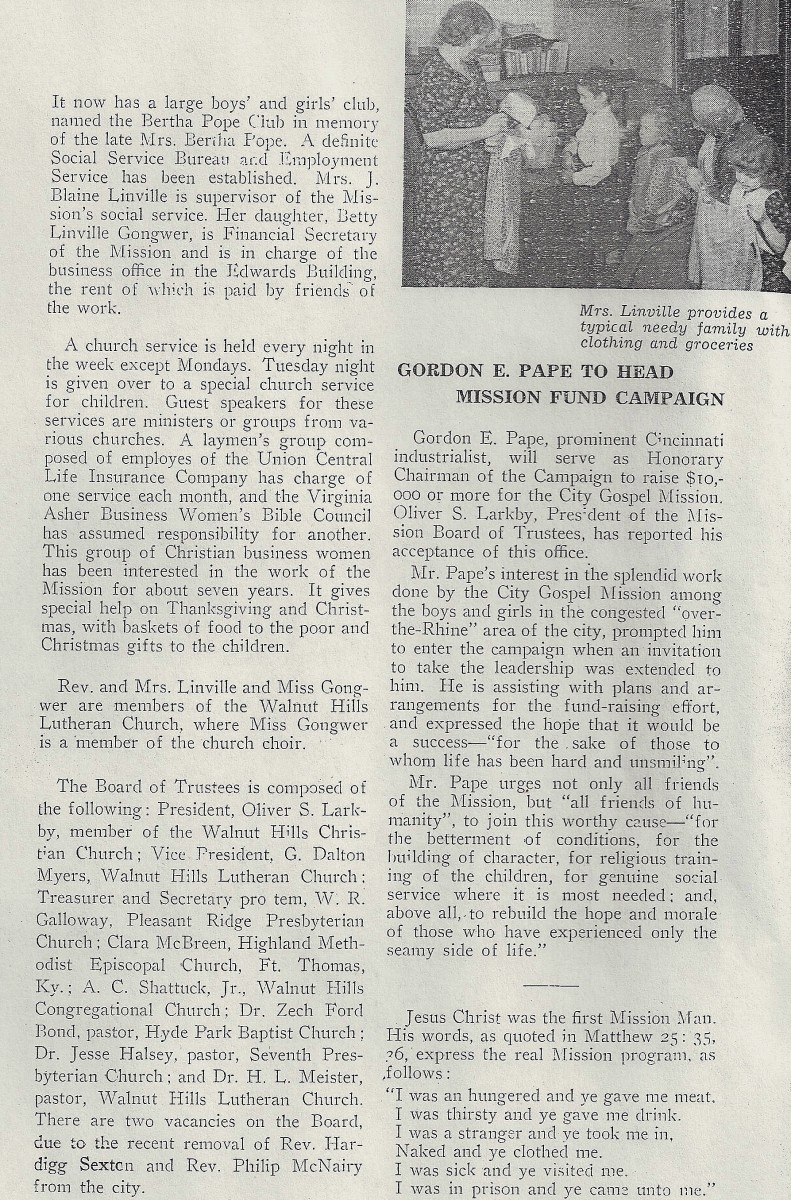 It's well known that City Gospel Mission was founded by James N. Gamble of Procter & Gamble in 1924. But did you know that it was an International Union of Gospel Missions man from Dayton who stirred Cincinnatians to start a mission here? And that our first "director" was from the Wheeler Mission in Indianapolis? And that our third director was a woman, which was quite progressive for the time?
Wanting to know more about our founder and history, we're working with the Procter & Gamble historical archivists and other historical societies to dig into the history of our organization. The above photos are of the first issue of our newsletter from 1940. It was called The Mission Messenger. This first issue included the aforementioned founding facts and many others.
The newsletter states that James N. Gamble gave financial assistance to help lease the first building on Vine Street. Gamble was the first Chairman of the Board.
City Gospel Mission was started by the Federation of Churches to provide one coordinated effort to address social and spiritual needs in the city. It was supported by many churches.
The archivist also found one statistic that was "staggering." In the 5 block radius around the Mission offices at 1314 Vine Street there were once 112 saloons, taverns and night clubs.
Stay tuned for more history as it's uncovered!
Tim Curtis is the Communications Director of City Gospel Mission. He can be reached at tcurtis@citygospelmission.org.