Give With Heart for GivingTuesday
When you give a GivingTuesday gift of $50 or more online, you'll receive a coupon for a free Chic-fil-A Chicken Sandwich. They appreciate your generosity and so do we!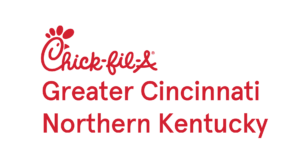 This GivingTuesday — an international day of giving — make a lasting difference for someone who's homeless and hurting in Greater Cincinnati. We're so grateful for your compassion as a dedicated volunteer, and right now, we're counting on you once again With every gift, you provide meals and care — a big step toward transforming lives this holiday season. Please give as generously as you can. Thank you.