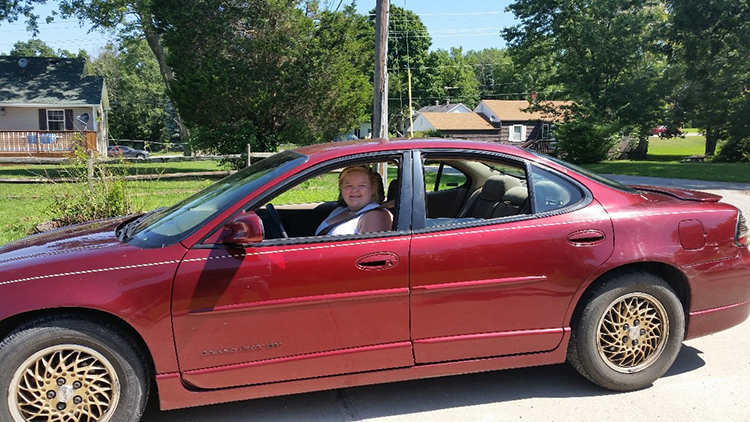 While not many of us "cruise" into adulthood, the support of a caring adult in the life of an at-risk youth can make the ride a little less bumpy and a bit more comfortable knowing they are not alone on the ride of life.
One such youth, Echo, is literally cruising into adulthood after purchasing a car on her own. What an accomplishment!
Echo, 17 years old and a culinary student at Butler Tech, set the goal of buying a car on her own and worked faithfully this summer to purchase it. Prompted by her parents, Echo began saving. While Echo's mentor, Dale Ann, noted that she had nothing to do with Echo making this decision, she has seized this opportunity to encourage her mentee on the accomplishment.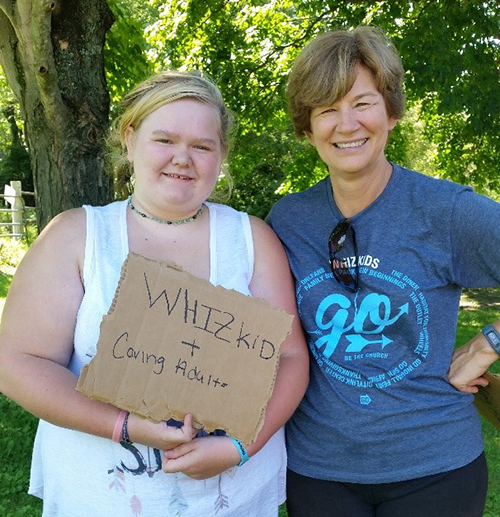 Mentors at City Gospel Mission have the opportunity to engage their mentees in goal-setting, and this is largely welcomed by the mentee as they get older. A practical lesson that Echo has learned is that of preparing for a rainy day. Echo said she wishes she had saved a bigger percentage of her paycheck because of the other expenses associated with owning a car, such as insurance, title, gas, etc. Echo continues to save to cover those expenses.
As I prepared to leave my visit with Echo and Dale Ann, I beamed with joy as I witnessed them head off to their outing in Echo's car. Echo was now in the driver's seat. This is a beautiful metaphor for what lies ahead; Echo is entering adulthood and will have the responsibility to drive more than ever before. No back-seat driving from her mentor. Her mentor will continue to navigate their relationship by consistently listening, being a faithful friend, prayerfully seeking guidance and remaining a caring coach.
So many unknown twists and turns can be experienced in a single year for the at-risk youth we serve. We remain thankful for mentors such as Dale Ann, who faithfully walk with their mentees for many years.
Precious Jones is the Youth and Mentor Development Director at City Gospel Mission. She can be reached at pjones@citygospelmission.org.