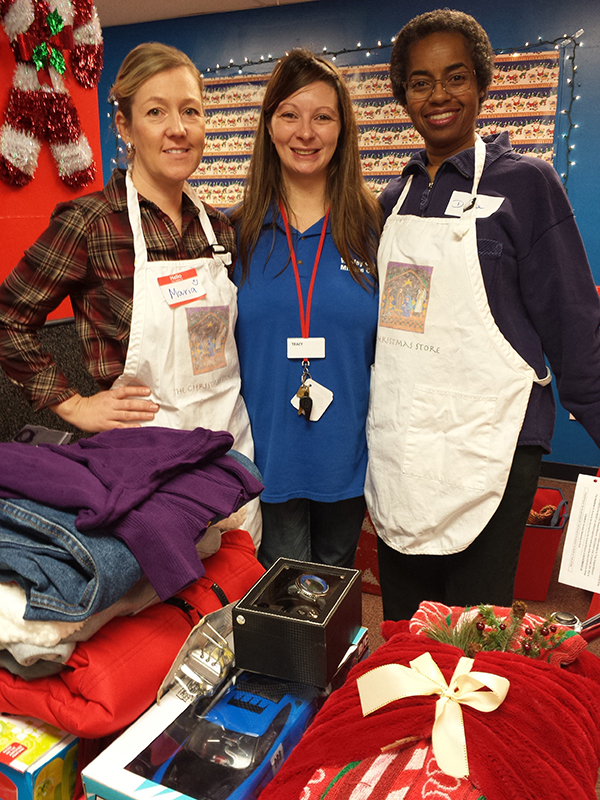 This Christmas will have extra special meaning for Tracy. She gets to enjoy it with the five children she had to give up for adoption because of addiction.
"It will be the first Christmas I get to spend with them. I'm lost for words. It's very exciting."
Because she has been sober the past 3 years, the two families who adopted Tracy's children have invited her to spend the day with them. She's thrilled, and a bit nervous. But above all, she knows she is blessed and is sincerely grateful.
"I just have to thank God. He hand-picked me out of that darkness."
At the depth of her addiction, Tracy found herself living in Over-the-Rhine 5 years ago homeless and penniless.
"I remember I used to pray to die. I'd be like, 'God, I'm ready. I can't do it anymore.' I would get beat up, robbed. I was like, 'God, just take me, now.' …"
"And then it was almost like an angel would step in and pick me up."
One day, after getting pregnant again, Tracy said to herself, "No more." She had already lost 5 kids. "I never even got to bring them home from the hospital." She remembers the words of hospital social workers: "You will never bring a baby home." This time, determined, she did. She went to rehab, got sober and hasn't looked back.
"I try to be the best mom now. I am just so motivated because I lost that chance with 5 of my other kids."
Tracy's life has been one blessing after another the past three years. She was hired at a local ministry, where is the children's coordinator. She's starting bible college in January. She gives back by volunteering with her church to help women recover from addiction. "God can do anything."
Now she has a chance to enjoy a relationship with the children she lost many years ago.
And our Christmas Store is playing a "huge part" in that process according to Tracy. "This year, when they invited me, I thought, 'How am I going to be able to get them gifts?' … Now all of my kids have like three gifts." She, and more than 250 other families in need, were able to get gifts for more than 900 children because of generous donations to the Store.
The gifts were nice, but they are not what she appreciates most. As she picked out gifts, a Christmas Store volunteer gently embraced her to pray with her and for her. Tracy teared up as they shared this tender moment. "Out of everything, that was the best."
How fitting that an even more special moment awaits on the day we celebrate the best moment the entire world has ever experienced.
Tim Curtis is Communications Director with City Gospel Mission. He can be reached at tcurtis@citygospelmission.org.