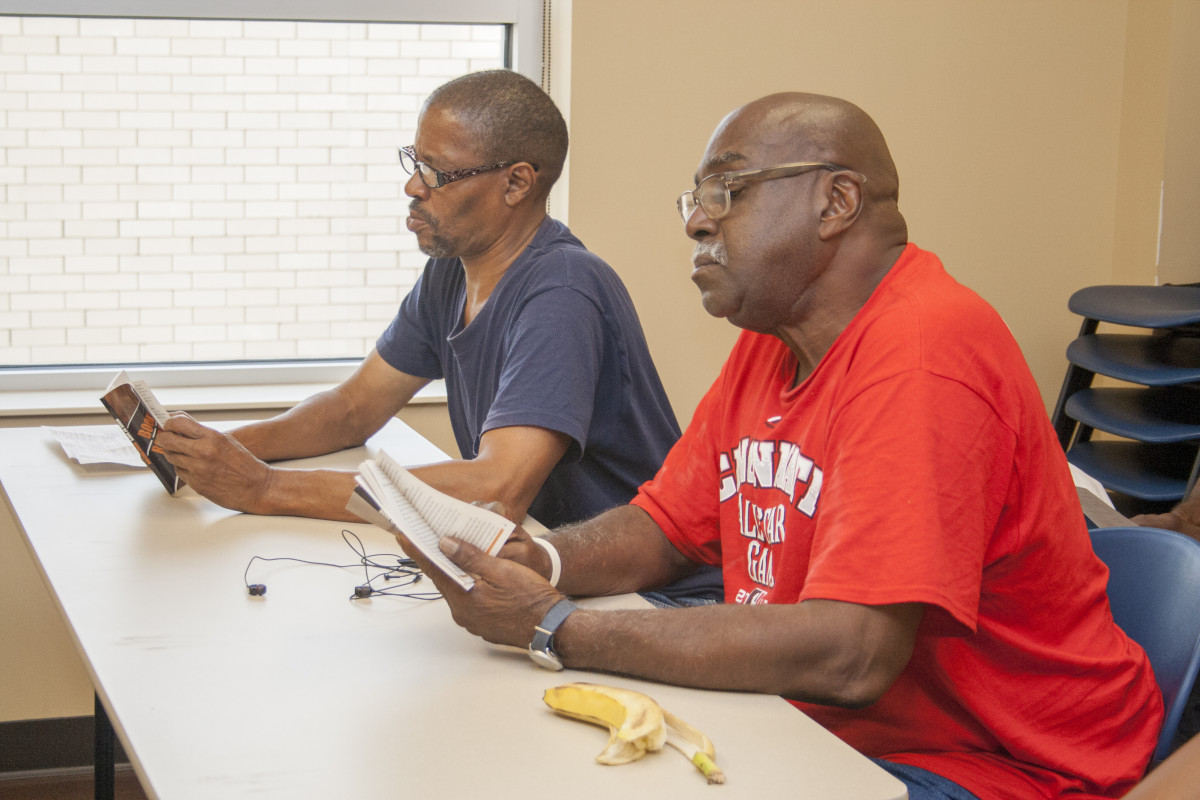 The benefits of our move to a new campus this year are being seen in numerous ways, and our new Day Program classes for homeless shelter guests have produced some of the most bountiful fruit. Because we now have the space and staff to help guests during the day, more life transformation than ever is taking place.
The contributions of many classroom volunteers are multiplying the work being done by staff. Guests are being inspired by others with a passion for Jesus Christ. And as our capacity increases, so does our effort to aid men with positive housing and income outcomes. Relationships are being built, growth is taking place, and Jesus is being exalted.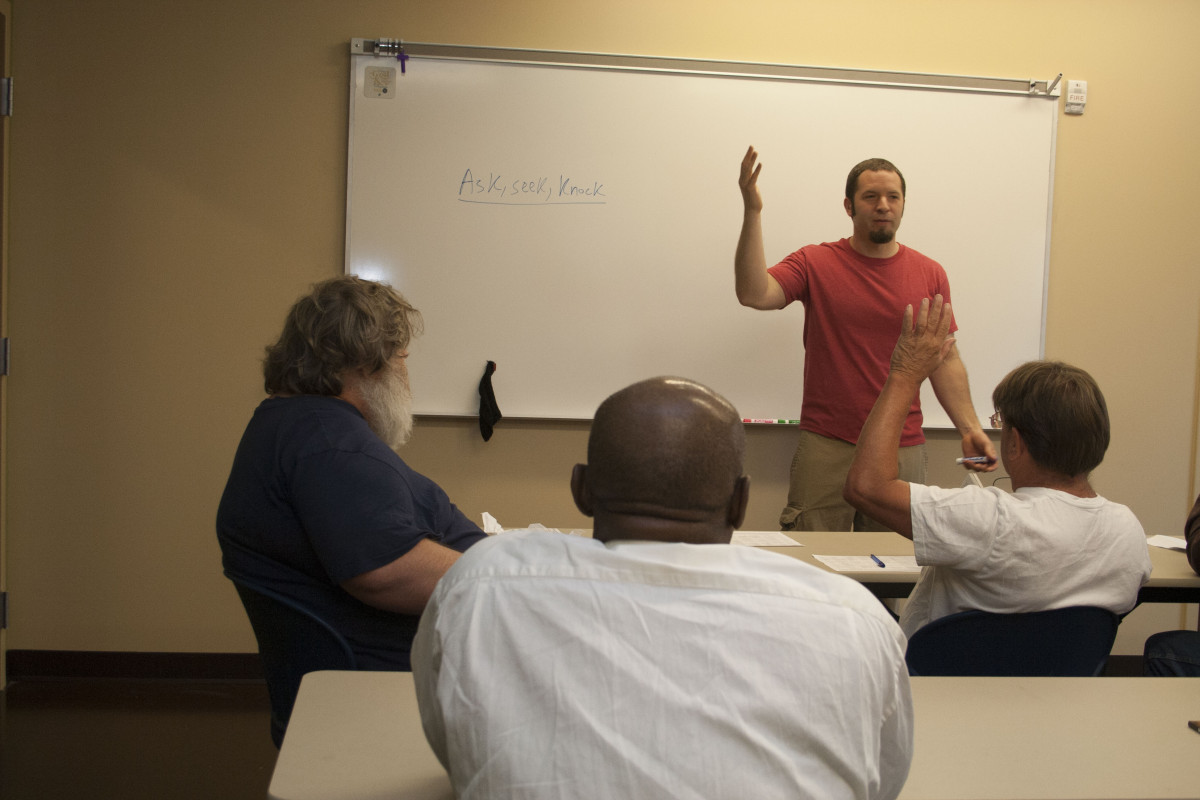 Here is just one example:
In an attempt to connect better with guests, our Tuesday night classroom volunteers at the shelter blessed guests with tickets to a Mixed Martial Arts showcase. A total of 19 men – 12 guests, 4 staff, and 3 volunteers experienced the critical bonding and engagement that is essential to development within a community of faith. The men left the mission on the strength of corporate prayer and, after a stop at LaRosa's, settled into their VIP seats at Turfway Park.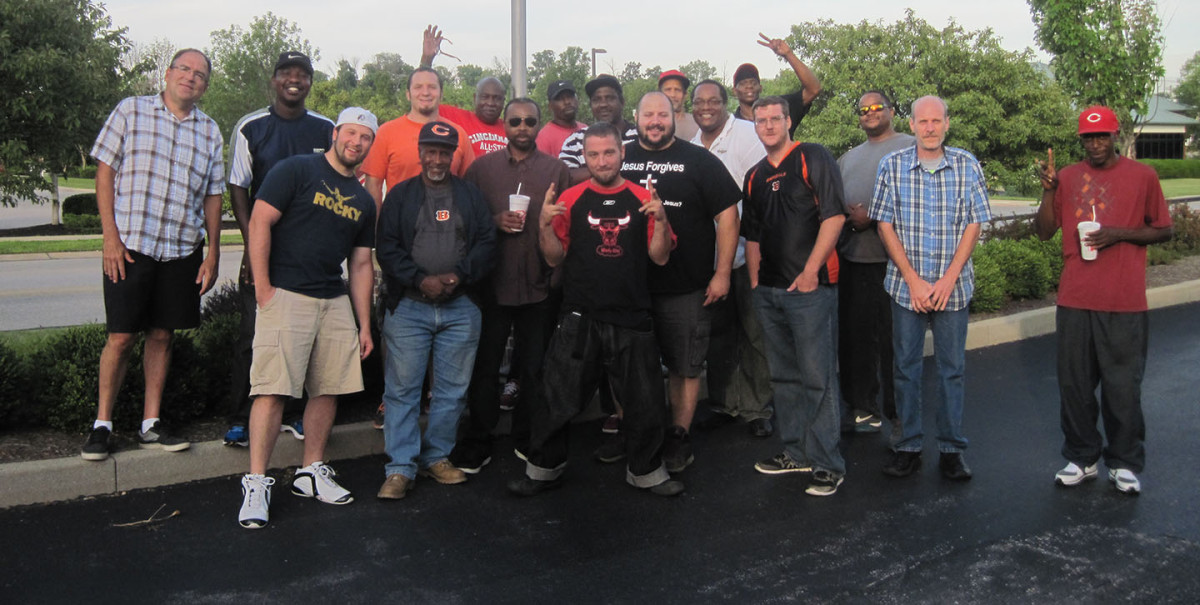 This outing, extended to shelter guests exceling in Day Program attendance and Case Management engagement, was an opportunity to exercise peer discipleship. "I am very careful to share the message that Jesus forgives to everyone I face and all the people I meet (through MMA)," said Kyle, a Mixed Martial Artist who is part of the Tuesday volunteer discipleship group. "I am the only one who wears a T-shirt when competing. I do so because my T-shirts send a message of forgiveness for many who may not hear it from a church pulpit." The shelter guests were inspired by Kyle. Charles, a long-term guest, said, "I knew right away these were the kind of men I wanted to hang around. If more volunteers could come to just engage men like this I would stay here forever! Though I'm getting my own apartment soon, I want to stay connected to these guys!"
Then there is this, from our Day Program manager, Jason:
"Last week, 21 men completed 15 hours of Day Programming each, and I have seen individual growth from several of them. They are asking deep questions and seeking ways to change old habits. They are looking for ways to take responsibility for things they have done and also learning how to forgive themselves. Several are looking into having a relationship with Christ, and many others are wanting to really grow in their relationship. On Monday, 11 men called to thank donors who have given to City Gospel Mission and asked how they could pray for them. They took this very seriously and did a great job. One guest in particular was upset because he did not pray with a woman on the phone who had expressed that she was dealing with depression. So he organized a group to get together after dinner to pray for all of the requests donors had given them. Said one guest, 'Before I came here, I had no hope and I was thinking about giving up. But after everything I have learned, how the staff have treated me, and realizing my goals, I want to make those goals a reality. I want to live.' God is working in and through all of us. Thank you so much for all of your hard work and faith in making this program possible."
Herman Najoli is a Homeless Services Case Manager at City Gospel Mission. He can be reached at hnajoli@citygospelmission.org.